iti 1st year Engineering drawing exam paper 2022
13/12/2021 iti drawing 1st Year Answer key : – जैसा कि आप लोग जानते हैं कि आपकी परीक्षाएं नजदीक हैं और आप की परीक्षाएं ऑनलाइन होनी है जिसमें आपको iti drawing भी पढ़ना होगा क्योंकि यह सब्जेक्ट भी उतना ही महत्वपूर्ण है जितना बाकी और सब्जेक्ट इसीलिए आज मैं आपके लिए iti E.D paper का MCQ Question लेकर आया हूं जिसमें से आपको 25 सवाल मिलेंगे आज है जो आपकी परीक्षा के लिए महत्वपूर्ण है ऐसे ही सवाल आपको अपने एग्जाम में देखने को मिल जाएंगे धीरे-धीरे करके और mcq टेस्ट भी आपको यहां itiquestionbank.com पर देखने को मिल जाएंगे ITI 1st Year ED Question paper 2021.
1- Draw freehand sketch of any Two of the following.
a) Ball Pein Hammer
b) Try Square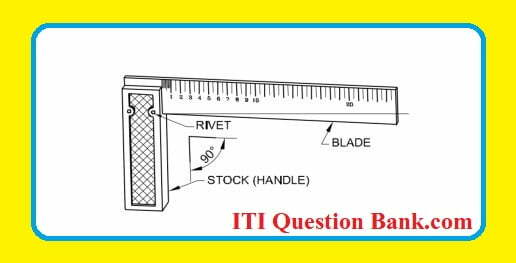 c) Dot Punch
d) C-clamp
e) Flat File
2- Construct an Ellipse by concentric circle method.
Major Axis = 100 mm
Minor Axis = 50 mm
3- Draw Single stroke vertical lettering from A to J.

4- Draw the front view, top view and side view of the given figure in 1st angle projection.
Answer-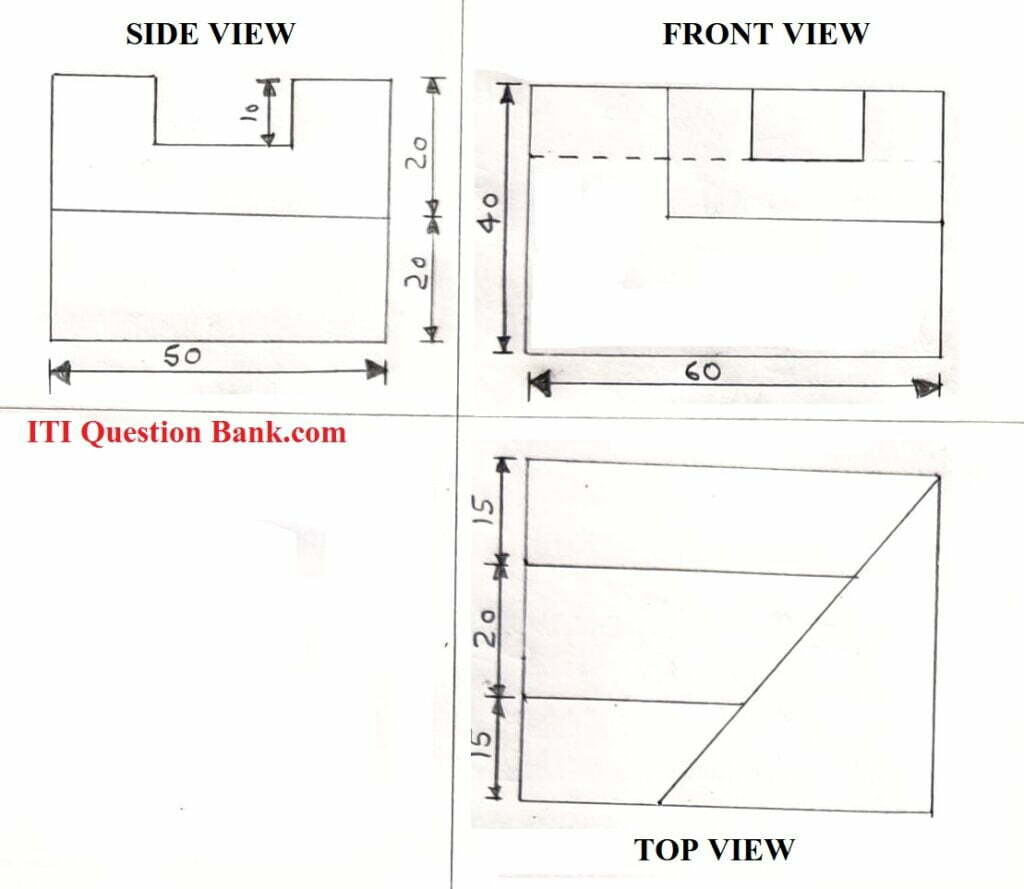 MCQ Question
iti 1st year Engineering drawing exam paper 2022