Class 12 Physics Question paper with Answer: Here you can prepare IIT/AIIMS/PMT online test No Register here and students can find CBSE Previous Year Question Papers Class12 Maths website provides you 10th & 12th Sample Paper of All Boards like CBSE, ICSE, UP, MP, Maharashtra etc.The model question papers or guess papers help student to get better scores and good merit nation wide.
Sample question papers are always recommended to be practiced more and more for better understanding of concepts and to know the weak areas where you need work a bit harder.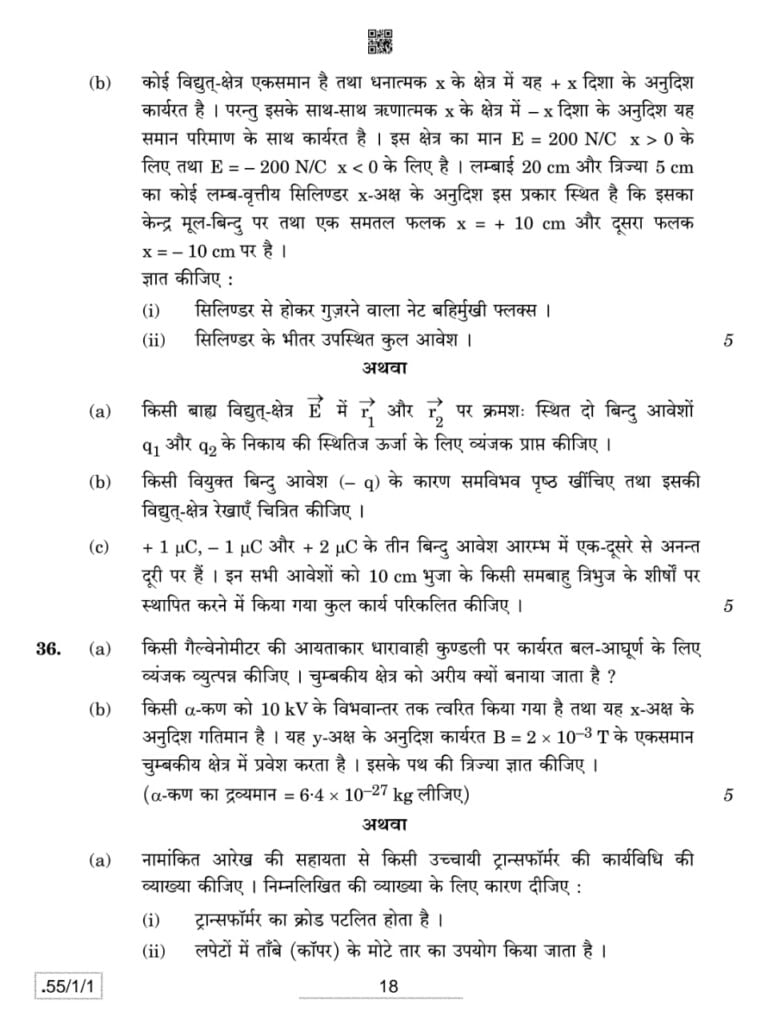 QUESTION PAPER CODE: 55/1/1
SECTION – A
Answers
Ans.1=A
Ans.2=C
Ans.3=C
Ans.4=B
Ans.5=D
Ans.6=A
Ans.7=A
Ans.8=A
Ans.9=D
Ans.10=C
Ans.11=0.15G
Ans.12=Eddy
Ans.13=Four times
Ans.14=Integral OR Nucleons
Ans.15=√3
Ans.16=∮B.dl = μ0(ic +ia)
Ans.17=Decreases or reduce
Ans.18=4.8 fermi or 1/1836
Ans.19=M2
Ans.20=Si & Ge cannot be used abrication of visible LED because their energy gap is less 1.8eV

up board class 12 physics question paper 2020 solved pdf ncert 2020 solved pdf 12th physics question paper 2020 state board 2020 physics question paper with answer 2019 physics question paper with answer cbse 2019 solved pdf physics question paper 2020 ncert physics question paper 2020 answer key set 2
ये भी पढ़े …….